Batteries

Distribution 
Eko Livanios
Milos Island
Adamas Port
Pollonia Port

Fuel Station Parasporos
We have

the best Batteries prices

in Milos island ! Contact us to find out

Marine Batteries
For boats, yachts

and all kind of vehicles
Batteries Milos EKO Livanios sell all kinds of boat and yachts batteries. Choosing the right size battery for your boat and performing routine maintenance will ensure the optimal lifespan of your battery and will save you money. Check your engine manual for the recommended battery rating. Many boats will need two types of batteries, an engine starting battery and a deep cycle battery for powering navigation, lights and domestic equipment. Dual types are manufactured, but are usually only suited for small powerboats or sailboats.
There are four different chemical types of marine batteries for your boat:
1 – wet cell (flooded)
2 – gel cell
3 – absorbed glass mat (AGM), which are all lead-acid batteries
4 – lithium batteries
The type you choose is based on your needs (engine starting versus deep cycle), the capacity and lifespan you are looking for and your budget The most versatile type for marine use is the AGM battery. If you don't use your vessel daily, AGMs will hold their charge better than wet and gel cell batteries. Long lifespan and low self-discharge rate make AGM excellent dual-purpose (deep cycle and engine starting) batteries for boats.
Batteries for all kind of vehicles
Free of charge
delivery at the port.
Eko Livanios Batteries Milos for boats and yachts
Our batteries are available all over Milos. So whether you live in Milos or you come for holidays, we can deliver it straight to your door.

Yachts & Boat Batteries Milos –
Livanios distrbution
Ports of  Adamas and Pollonia
Batteries Milos Livanios distribution service is always next to it's custumers. We deliver batteries 7 days a week.
These are Batteries Milos Livanios Official Partners




Yachts & Boats Batteries at the
Right Price
Battery Tips:
For all batteries onboard, stick with one battery chemistry (e.g. AGM). Each battery type requires specific charging voltages and mixing types can cause Under or over charging.
Never mix old batteries with new ones in the same bank. Old batteries tend to pull down the new ones to their deteriorated level.
For wet cell batteries, frequently check the water levels and top-off with distilled water as needed. Fill up after charging as water levels during a charge.
Disconnect your battery when not in use.
Beginning of the season – charge and check for connection corrosion. End of season – remove batteries for storage, clean top surfaces, grease terminal bolts and store in a dry, cool area.
If possible, use solar, wind or water power to trickle charge your batteries.
A wide range of
marine batteries
Batteries Milos Livanios has a wide range of marine batteries and meet the needs of many different vessels including tug boats, sailing boats, speed boats, catamarans and private yachts. Just with one phone call, all you need is delivered to you in the ports of Adamas or Pollonia. It's not always blue skies and calm waters – be ready to tackle rugged conditions with a dependable, high performance battery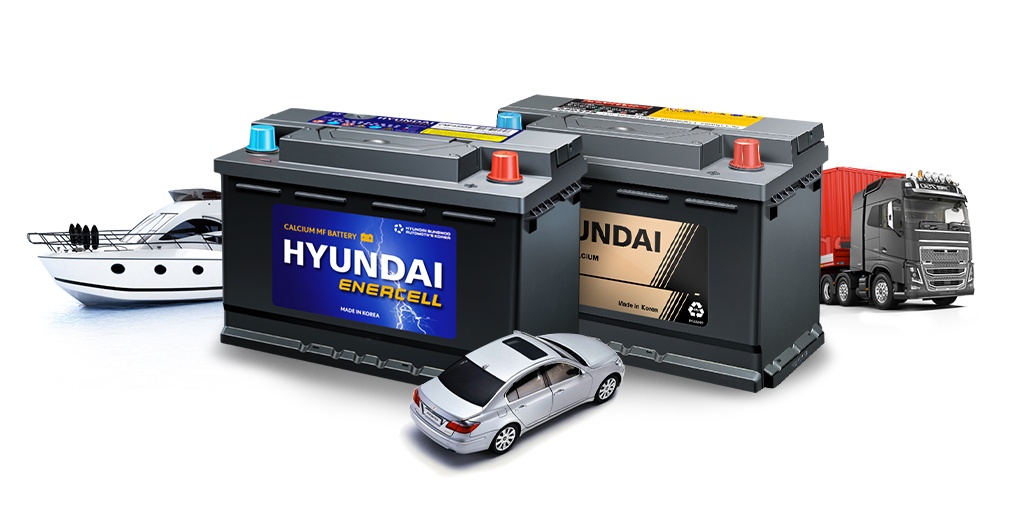 Delivering High Quality Marine Fuel, Diesel & Gas and Batteries to
Yachts & Boats
Batteries Milos Livanios is Your Five Star Fueling Solution for boat & yacht batteries delivery. Gas Milos Livanios has been delivering the highest quality marine fuel, Gas, batteries and lubricants in Milos island since 1991.
Batteries Milos Livanios Eko.
The average life of a boat battery is around 3-4 years, although they can last up to 6 years in the right conditions.
To ensure your battery lasts its full lifespan, keep your batteries connected to a maintenance charger to keep it fully charged.
Marine Deep Cycle Batteries are designed to discharge slowly over a long period of time and to withstand several hundred charging and discharging cycles.
Marine Dual-Purpose Batteries combine the performance of starting and deep cycle battery, and are a good choice on smaller when there's no room for two batteries.
if your battery fails on the water, unfortunately there's very little that can be done.
There is a slim chance that your battery might be cold, in which case warm it up to 25-30 degrees, which will allow it to deliver a little more starting power.
However, this is difficult if the boat doesn't have power. The best solution would be to keep a jump pack (like the IS-1500) on board.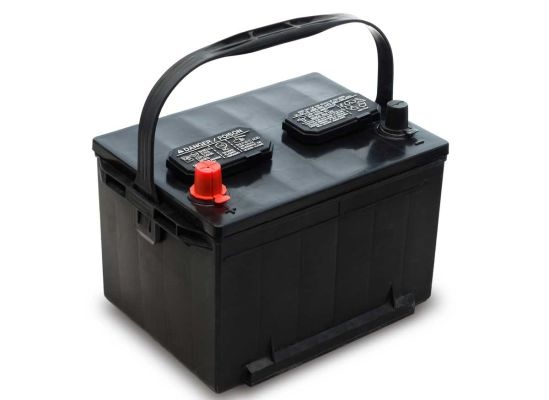 Car battreies, Boat Batteries, Gas station Milos, Marine Battery Milos, Milos battery station, Marine Fuel Milos
At Gas station Milos you will find Marine Diesel, Marine Petrol, oils, bottled Gas, Batteries and lubricants
for Yacht, Speed boat, Sail Boat, Sailing Yachts, Motor Boat and sailing boat. Batteries Milos, Fuel, Diesel, oil, bottled gas, lubricants. Car battery, truck battery, van battery.
Batteries Distribution for boats and yachts
Adamas Port

Pollonia Port

Gas Station Parasporos